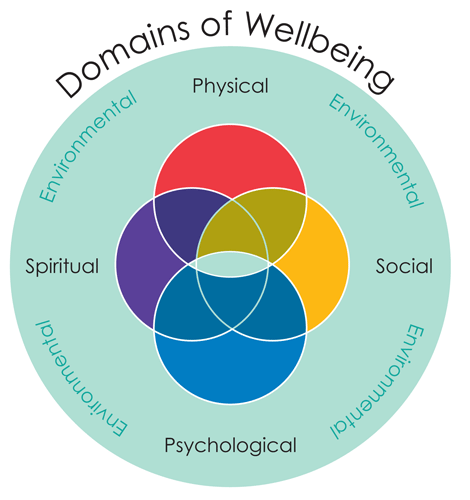 In Part I,  I talked about healing the body with our own personal commitment to our well being, and shared my own resources and experience with Jordan Rubin's "The Maker's Diet" along the path to better health.
I continue to use some of Jordan Rubin's practices three years later; digestive enzymes before meals (not his brand)//www.iherb.com/Now-Foods-Plant-Enzymes-240-Veggie-Caps/726, soil based probiotics (also not his brand) http://www.prescript-assist.com, a detoxing clay supplement that stops diarrhea, Sonne's No. 7 Detoxificant http://sonnes.com/store/, and Maker's Cleansing Chicken Soup that is greater than its parts. I recommend this recipe to help heal your body of anything.  Always use an organic or free range chicken and organic veggies, too. I leave the meat and veggies in the stock and grind it in a blender, bones and all. (Calcium and collagen) Yummy. http://www.biblicalhealthinstitute.com/Resources/JordanRubinsRecipes/tabid/80/itemid/130/Default.aspx
Jordan's protocol helped me gain enough strength to get out of bed for much of the day and read a lot of books on hypothyroidism. http://thyroid.about.com/ (I was taking 25mcg of L-Thyroxine for my under-active thyroid.) I down loaded PDF's on healing the body, listened to numerous authorities on autoimmunity and health (see my Resources page for links to their web pages), and sorted through various diets.
In my diet research, I found some radical suggestions; no grains and no beans. I was horrified having eaten mostly beans and whole grains and veggies most of my adult life. But I kept looking and found a large number of websites that were saying the same thing and more. No wheat, grains, beans, nuts, eggs, dairy. Just veggies, meat and "good fat." (Paleo Diet). I resisted the idea that organic, cold pressed oils I had been using all my adult life were not good for me. Flax seed oil in particular.  I ignored these diets and chose one that included nuts, rice and quinoa, and raw goat kefir. For more than a year I followed The Body Ecology Diet by Donna Gatz. Her book explains a really good whole food diet that emphasizes eating certain foods in combination, home made sauerkraut, probiotic drinks and seaweed. http://bodyecology.com/aboutbed.php .  Jordan Reasoner and Steve Wright have another great diet and protocol I practiced for ten months. http://scdlifestyle.com/
The primary focus of both these diets is to heal something called "leaky gut." It's a buzz phrase on the internet now.  Based on research published by Dr Alessio Fasano  http://www.ncbi.nlm.nih.gov/pubmed/22109896, Dr.Tom O'Bryan http://thedr.com/about-thedr-com/ has identified intestinal permeability, a condition brought on by genetically determined "gluten sensitivity" as one root cause of all autoimmune conditions. Active leaky gut, stressful environmental conditions, and a stress trigger, (a divorce, a death, or any serious loss) as the precursors to the onset of an autoimmune condition. There is a test you can take for leaky gut syndrome, https://www.glutenfreesociety.org/genetic-testing-for-gluten-sensitivity/or you can eliminate all grains, eggs and dairy one at a time over several months to find out if you feel any better without them. I eliminated these foods with Steve and Jordan's protocol (Solving Leaky Gut), and did feel better. (A blood test performed months early showed I was "mildly "allergic to gluten.) After some false starts, I was finally certain that gluten sensitivity was the source of my autoimmune condition.  I set my course towards healing leaky gut.
In Part I, I said the first thing I learned was that healing my body would take trial and error, and time. The second was that I am unique; and not all protocols would change how I felt or reduce my symptoms. The third thing I learned was I needed a team of doctors I could trust. I found three doctors who come from different perspectives and backgrounds yet became my advisers. I do not do anything to help myself without all of them knowing. I believe in myself and my body's innate ability, if honored, to heal. My doctors want that for me, too. My neurologist, my homeopathic naturopath (who has helped heal my thyroid and overall condition to the point where I've been medication free for 18 months) and my GP.
My experience has been that it takes time and conviction to get such a rounded medical team on your side. And, with a commitment to your healing, you can do it, too. I feel very fortunate having found all my doctors, but particularly my GP, who is local, an integrative medicine specialist and who is in network with my insurance (a gift). Soon after I began seeing her she recommended I read a book called The Paleo Approach by Sarah Ballentyne. http://www.thepaleomom.com/about-sarah-2 
There was that paleo diet again. I began reading the book and it scared me. How could I take this on? I have low blood sugar and without grains and beans (complex carbs) to stabilize my sugar,  how would I manage? On the other hand, with my progress hitting another plateau, I had to do something.
Do something different, is what the Buddhists say.  When anything is not working, try something you have never done before. I finally agreed to give the autoimmune paleo approach six months, that's the minimum length according to those who have studied "leaky gut."  https://www.glutenfreesociety.org/science-finally-confirms-gluten-sensitivity/  After a month, I was fully off grains, even brown rice, and taking chromium to help with the blood sugar. In three months, I did not need it anymore. I had increased my healthy fats and my body was burning fats not carbs. I cooked with some root veggies, beets, carrots and celery root which provided some complex carbs. I also ate little bits of butternut squash which helped.
After four months my homeopathic doctor was concerned at my slow progress and asked me to be tested for Lyme Disease. My GP ordered the test which came back with 5 markers in the positive column. (You need a minimum of three markers for a positive. I've learned that Lyme does not always present in tests so cleanly.) I was surprised but relieved to know that this why my progress had been slow. The Lyme tests also showed I'd had the infection for a "longer period of time" which meant a round of antibiotics would probably not be effective. I wouldn't use antibiotics in any case because of the devastation they'd done to my body before.  I was also relieved to know there are alternative approaches to healing Lyme infection. I began taking monolaurin, http://www.inspirednutrition.com/a coconut based natural antibiotic without side effects. I am four months into the process and find my symptoms hugely reduced. My strength is as great if not greater than before the onset of autoimmunity and have started a daily fitness program.
When we speak of healing, most people think of fixing the body and returning to the way things were before we got sick. If we slowly take away our prescription drugs (eliminating interference with nature's healing process), clean up our life style (exercise, relaxation, eat/drink and sleep) and enter a protocol to heal the body, we still are only working on part of the healing process. The body does not exist isolated from our spirit, or our emotions and mind (the  psychological domain.)  In fact I have learned the body is last to know it is sick and last to recover. We must balance our whole being to find our well being.
Next week I'd like to talk about healing practices we can learn for the mind and emotions. Have you experienced other ways you've helped your body heal? Please share them with us below. Also send me your questions about what's presented here, or anything related to autoimmunity. Thank you for joining me at my blog.